Last Updated:

5 Sep 2018 - 8:42:34 AM
---
RACE AROUND IRELAND: Joe Barr Wins Second Title


By Georgie Francis
2 Sep 2018,


Email this article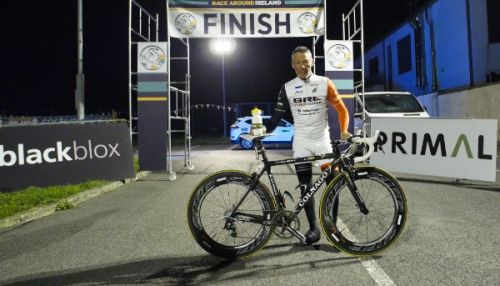 Barr Prevails in Race Around Ireland War of Attrition

Ultracycling Legend sleeps for less three and a half hours in five days of non stop bike riding

Teak tough roadman Joe Barr has made it a victorious return to Race Around Ireland to win the 10th edition of Ireland's toughest sporting challenge.

Gracing the event for the first time since his victory in the inaugural event in 2009 Barr was rarely headed throughout his 2157kms near-non stop bike ride around the circumference of Ireland.

It was far from a promenade for the Donegal rider, though, as he faced down the twin challenges of a race long onslaught from Czech star Svaťa Božák and one of the most demanding courses in the extreme world of ultracycling.

Describing it as one of the "most aggressive races" in his time in ultracycling, Barr arrived home to Trim at 12.39am after 104 hours and three minutes to clinch his second RAI title and the undisputed title of the King of Irish ultracycling.

"That wasn't easy," said 59-year-old Barr. "It's great to come back here. Before I started I said I wanted to do a really good ride. because I sort of knew it might be my last time here so to win it a second time and to have to race all the way is more important."

Barr described the race as the most aggressively contested he has encountered in his ultracyling career. Barr caught and passed Božák, a sixth-place finisher in the fabled Race Across America, early on but the Czech refused to capitulate and forced Barr to sustain a pace that neither found comfortable.

"It's a different race, it's a professional race. When we came here in 2009 the sport was just starting. Look what's been achieved.

"I think this may be my last solo in Ireland and when we do Race Across America next year I think that might be my last solo. I've raced for 45 years, every year so it's time."

"I really enjoyed the climbs and thank you to Race Around Ireland for the prizes," he added, having scooped both special intermediate prizes, the Joe Roche Award and the Ciarán Smith Award for fastest times through special sections.

There were few crisis moments but Barr singled out the mountains and the bad weather in Kerry for special mention. "When I came here, climbing big hills was what I do best so I pushed on all the hills but Ballaghisheen nearly got me. I pushed hard and halfway up I nearly blew'" he admitted.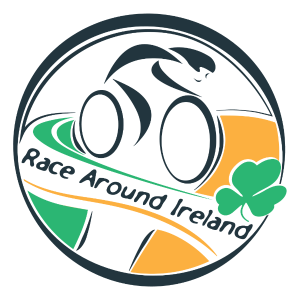 Barr's average speed for the 2157kms was 20.74kmh, including the few rest stoppages the seasoned ultracyclist allowed himself during his winning ride during which he spent more than 22hours a day in the saddle.

The wiry climbing specialist admitted hat he had less difficulty with the myriad drags and mountains along the way than he did with the debilitating effects of sleep deprivation which he and his crew managed with typical efficiency.

He slept for less than three and a half hours during the four days, eight hours and three minutes he was out on the road and revealed that it was the least amount of sleep he had ever taken in an ultracycling event.

Barr's winning average speed was a full km/h per hour faster than he managed during his 2009 winning assault despite driving wind and rain in Donegal which sapped the will of many of his adversaries.

In the end he reached the finish line at Trim GAA Club while Božák was still two hours from home, though the groundwork for his victory was laid with a searing burst of speed on the first night.

Seeing that his rival had stopped at a time check in Coleraine, Barr spotted an opportunity to put some distance between himself and Božák and the battle lines were drawn for a four-day scrap.

The former professional road racer has carved quite a niche for himself since he won Race Around Ireland in 2009, a first foray into ultracycling which spawned a second cycle racing career.

His initial motivation to get involved in Race Around Ireland in 2009 was to raise funds for his infant son's cancer treatment. Now ten years of age, Ross was on the startline in Trim last Sunday to send his father on another ultracycling adventure.

It's a branch of the sport Joe has said has changed his outlook on life and since that first outing he has ridden most of the world's top events, usually as part of the elite group of riders challenging for honours, and his typical attention to detail was in evidence in every part of the logistical tour de force presented by his seven-strong support crew.

----

VIDEO:

Barr Prevails in Race Around Ireland War of Attrition

Ultracycling Legend sleeps for less three and a half hours in five days of non stop bike riding
Two wins from two starts but it was anything but easy for ultracycling hero Joe Barr on what he reveals is likely to be his final ride on home soil.





----

Paralympian Stars Make Race Around Ireland History


Tandem Duo Prevail in Ireland's Toughest Bike Race

Paralympic tandem duo Peter Ryan and Seán Hahessy have recorded the first ever finish by a tandem pairing in Race Around Ireland history.
The Tipperary duo crossed the line in Trim GAA Club 122 hours and 33 minutes after they left Trim Castle last Sunday evening to complete a challenge many felt was among the most difficult in the arduous world of ultracycling. Ryan and Hahessy recorded an average speed of 17.61kmh for their 2157km odyssey and admitted afterwards that it was an emotional experience on so many levels.

"I've welled up about 14 times since last Sunday," said Ryan, the former Tipperary minor hurler whose partial sight loss as a teenager forced a switch to paracycling.

"This isn't a race so much as a voyage of discovery and its impossible to compare it to anything else I've ever done. I'm so pleased we've done it and I'd recommend it to anyone but I'm not sure I'd do it again," he added.

Hahessy paid tribute to their support crew who took the decision making away from the bike riders.

"As soon as it started to get dark on day one I though, 'my God, four days to go' but we paced ourselves and we had a great team around us and we wouldn't have had a hope of getting around without them.

"They kept us on it the whole time. We just rode the bikes, they were awake way longer and did everything for us.

For Ryan, the highlight was coming through the gate to in Trim GAA, though he mentioned the experience of racing through so many parts of Ireland and the support in every town and village along the way.

Hahessy admitted afterwards that they hadn't done any special training for the event, relying instead on their exceptional level of conditioning from their season racing UCI World Cups and the World Championships.

That makes their achievement all the more remarkable. Tandem ultracycling is particularly demanding due to the varying levels of fatigue experienced by each rider on the same bike and the extra coordination and understanding required by the team-mates on hills, descents and corners.

For all that, St Patrick's Hill, Mamore Gap and other arduous ascents were ticked off the list with impressive efficiency. Indeed, it was the lack of sleep that was the most difficult aspect of the challenge.

Ryan on the back of the bike could sense when Hahessy's concentration would drift and the pair relied on constant communication to maintain focus.

A mechanical problem on the first evening cost them a half an hour and some useful momentum at the outset but the total distance never became overwhelming and by the time they emerged from the mountains in Kerry with more than half the solo bikes behind them it appeared increasingly likely they would make it home to Trim ahead of the time cut.

Their challenge was duly met with almost nine and a half hours to spare and they could reflect on that achievement and the small matter of their fundraising activities for two families local to Ryan in Tipperary who are undergoing their own challenging experiences.

More than €50,000 has been raised by their efforts for the dorangleesonfund.ie and that total is set to rise following their inspiring efforts to highlight a worthy cause. For Ryan and Hahessy, they can return to the day job of preparing for next season having learned a little more about themselves and what they're capable of achieving.