It's Not What You Say, It's What You do
By Dave Walsh -

May 2003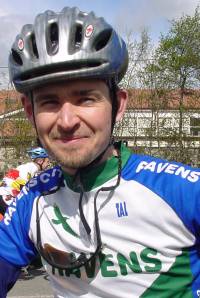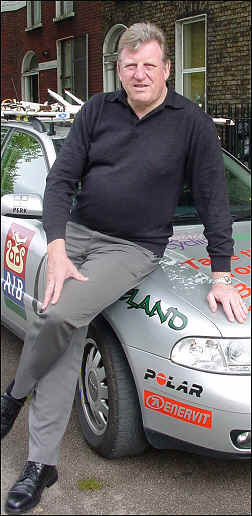 "CHIEF EXECUTIVES", says Stuart Hallam, newly appointed CEO of Cycling Ireland, "are measured not by what they say, but by what they deliver".
Nottingham-born Hallam exudes a youthful energy that belies his 56 years. Involved in cycling for over forty years, he was also 1st class rugby player, with 300 games under his belt. After graduating as an engineer, he worked in marketing for Johnson & Johnson, became UK and Ireland managing director of Philips Telecom and was World CEO for Brite Voice Systems.
In recent years, he has been worked with British Cycling - the UK governing body, and runs his own professional team (Team Brite). The sport runs in the family - his brother Ian has an incalculable quantity of world titles, and his two sons are elite riders.
"Cycling is my passion", says Stuart, "it's in my blood".
When the Cycling Ireland job was advertised, he jumped at the chance. "If you say to a kid, do you want to be manager of a sweetie shop, that's the professional equivalent of what we have here. When I got involved as a director of British Cycling, they were a quaint little committee-driven federation. Increasingly, they are multi-million dollar, euro business. Right now, Cycling Ireland is embarking upon that journey."
So what are Hallam's immediate plans? The most visible aspect of cycling is High Performance - the elite riders who compete on the world stage. Hallam has great hopes for 22-year-old former world junior road champion, and current national champion Mark Scanlon, who is currently riding for the French professional A2GR team.
"He is potentially a huge hero, if his head can be kept together, and he can deal with all the pressures that are put on him as a division 1 professional.
"Physically, he's always had everything it takes. You don't get to be number one amateur in France without your head being pretty damn good as well. But there are several others - Ciarán Power, of course, Dermot Nally, David O'Loughlin, some terrific under-23s.
"It's sixteen years since Stephen Roche's great year. So we've got to be pragmatic about this, what are we doing at Cycling Ireland to create an environment where the next Kelly, the next Roche can appear.
But for Hallam, ensuring Ireland's success on the world stage is only half his job - the other half, growing the sport at home, is already keeping him awake at night.
"The membership of Cycling Ireland is just over 2000... in terms of percentage of the population, we've made of a 20th of the penetration that the German cycling federation has made.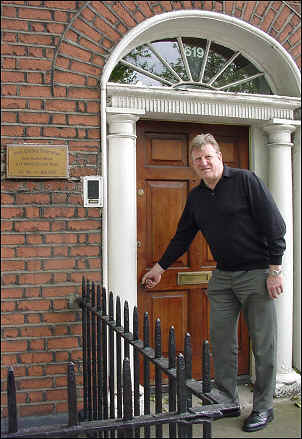 "Now they've 160,000 members, and admittedly a much bigger population, but even if I'm harsh, we just haven't made the penetration. In spite of Kelly and Roche we haven't succeeded in building this product to be a cool product for the masses, and that's what I see as being a very key part of my work.
"We have to attract youngsters into cycling as opposed to Rugby or Soccer, or Gaelic Football. That's the real challenge."
Making cycling cool for the kids is only the beginning. Hallam wants to get everyone involved, to get families out on bikes, riding both on tarmac and off- road.
"If there are 2000 middle-aged business in Dublin, what will get them out on a sunny Wednesday evening in June to go and get involved in an organised 12 mile bike ride?
"Cycling clubs have this legacy of toughness and hardness, you've got to be able to 150km with 10 big climbs. There is nothing wrong with that, providing we're not missing a trick, losing the health-conscious 40-year-old businessman to half-marathons, or whatever the counter-attractions will be.
It's a mammoth task, but Stuart Hallam is committed to a life in Ireland
"I took the very difficult family decision to say 'here, let's forget the big money of commerce, to do and something I love, and we'll adjust our lifestyle accordingly. I'm bringing the family over; my daughters are into horses, so i guess Ireland has to be the global capital of horses. I don't the know first thing about steeds with four legs!"