Welcome to irishcycling.com
IrishCycling.Com started up in January 2000, it came about as a result of the success of a site I had in 1998 & 1999 called Peter Purfield's Irish Cycling pages which included the popular Photo Gallery of both Road Racing and MTB. This site is basically a revamped version of the old site, plus adding a news section and other interesting features.
I would like to thank all the visitors who were kind to leave generous comments in the guestbook, it's great encouragement for me and it proves there is a need for a site like this. Also I would like to acknowledge the contributions I have received from Morgan Fox, Philip Cassidy, Shane Stokes, Gerard Cromwell and Jerome Rafferty, I'm grateful to them for their input which complements the variety of the site.
This site is continually under development, new features are added every few months. Unfortunately I'm not in a position to cater for all aspects of cycling, some areas I will not get to as much as others. But I'll try. If there is an area which you think you may be able to help with - please do contact us.
I would also like to clarify that this site has no connection or association with the Irish Cycling Federation. It is an independently run site and is maintained by myself and the assistance of a few other cyclists on a voluntary basis.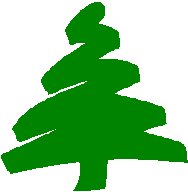 To help improve this site - YOU can make a contribution by E-mailing your comments or suggestions to admin@irishcycling.com or you can put your comments in the Guest Book.
Thank You for Visiting
Peter Purfield