Auto advice: what do changes to the laws on e-bikes mean for cyclists
Irish Independent's motoring editor answers your questions on e-bikes and why powerful ones may be classed, and taxed, as e-mopeds in future
By Geraldine Herbert, Irish Independent Sun 15 Oct 2023
Under the law, all e-bikes are currently considered as bicycles however that is set to change with the signing of the Road Traffic and Roads Act 2023 into law. This Act is what is called a primary piece of legislation, but the regulations known as secondary legislation have to follow that will reclassify some e-bikes and these changes are likely to be in place early next year.
What is the current situation with e-bikes?

So what is new?
E-bikes (including cargo e-bikes) under 250 watts, with an electric motor cut-off at 25kmh, and where the motor only operates while pedalling, will continue to be treated as bikes. These may be used in cycle lanes and all relevant road rules apply. However, e-bikes (including cargo e-bikes) which exceed those parameters, are classed as e-mopeds.
What characteristics does an e-bike need to continue to be considered an e-bike?
There will be no change to the legal status of pedal-assist e-bikes with the following characteristics: power output up to 250W and where the motor cuts out at 25kmh, and the motor does not operate without pedalling.​
What about more powerful e-bikes?
E-bikes that do not meet the new criteria for e-bikes will be considered e-mopeds. E-mopeds are high–power e-bikes which have: a power output over 250W, a motor that does not cut out at 25kmh, or a motor that continues to operate or can propel the vehicle without pedalling, regardless of speed. These will be classed as mechanically propelled vehicles, as mopeds or motorcycles are, and will have to be registered, taxed and insured to be used on roads. Drivers will need an AM licence. Owners of e-mopeds, or anyone considering buying an e-moped, will not need to make any changes yet and can continue to legally use their e-moped like a pedal cycle or e-bike until then. The rules of the roads for mopeds and motorcycles will apply. E-mopeds will not be permitted in cycle or bus lanes, or motorways and posted speed limits apply.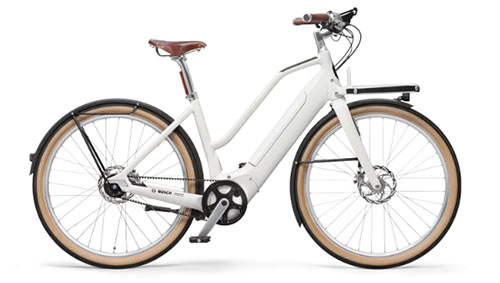 Top tip: The new rules for e-mopeds will come into law once arrangements for registration, driver testing, driver licensing and taxation are in place. This is expected to be in the first quarter of 2024, according to the Department of Transport
Got a question? Email sundaymotors@independent.ie
Read the full story on
independent.ie
click here