Eddie Tobin Honoured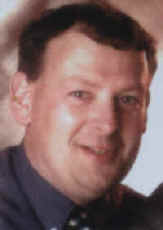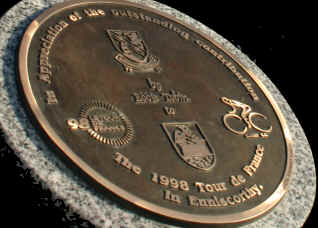 (Nov 21) At a reception on Friday last Enniscorthy Town Council had a plaque in appreciation of Eddie Tobin's contribution to the town unveiled by Sean Kelly in their 1798 centre on Millpark road. There was a large crowd in attendance to remember Eddie who passed away just over a year ago.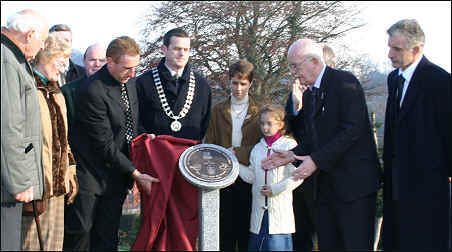 Sean Kelly unveils the Plaque in appreciation of Eddie Tobin
In Picture: Eddie Tobin,Maureen Tobin, Paddy Kavanagh, Peter Byrne,Sean,
Fiachra Ryan, Linda,Rachel, Donal Minnock,John Pierce.

Also in attendance was Tour de France photographer John Pierce who had become good friends with Eddie over the last eight years, Eddie had assisted John by driving his car in the Tour de France.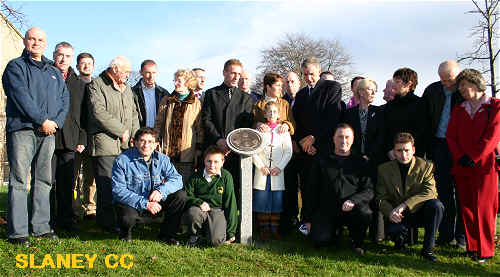 Members of the Slaney Cycling Club
In 1998 Eddie put Enniscorthy on the World Cycling map by having the second stage of the Tour de France start there, it was a fantastic day and the Tour received a glorious Irish Welcome and everything went like clockwork and the Tour departed on their stage to Cork.
Some Pictures of the day;-
Some of the speakers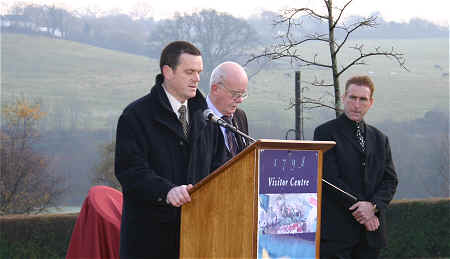 3. Fiachra Ryan chairman Enniscorthy Urban Council, Donal Minnock, Sean.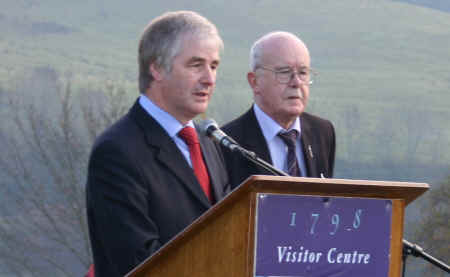 4. Minister John Browne,Donal Minnock.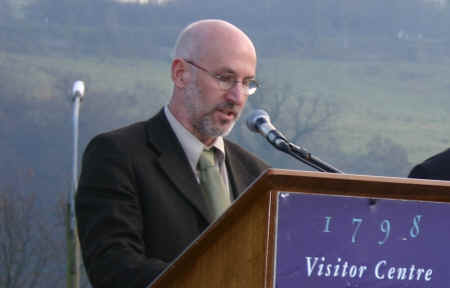 Eamonn Hore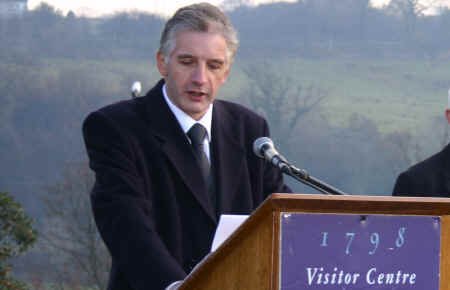 John Pierce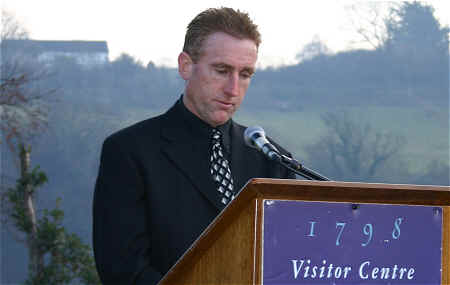 Sean Kelly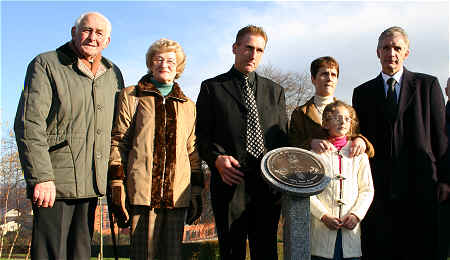 Eddie Tobin, Maureen Tobin, Sean, Linda, Rachel, John Pierce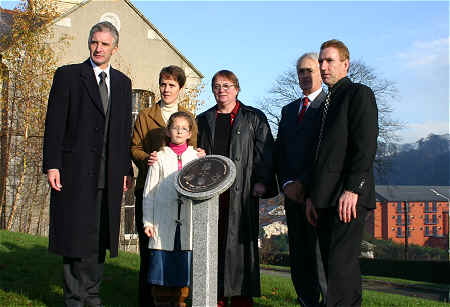 John Pierce, Linda, Rachel,Terry and Tom Moore, Sean.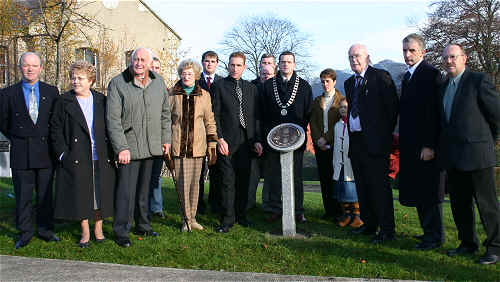 Enniscorthy Town Council with the Tobin Family.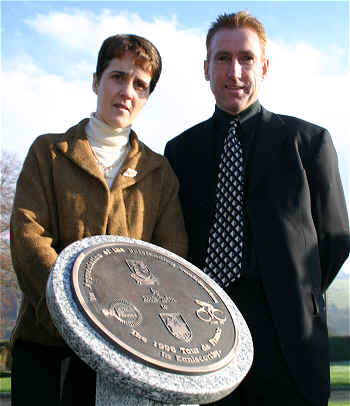 Linda and Sean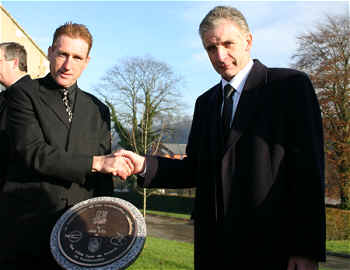 Sean and John Pierce.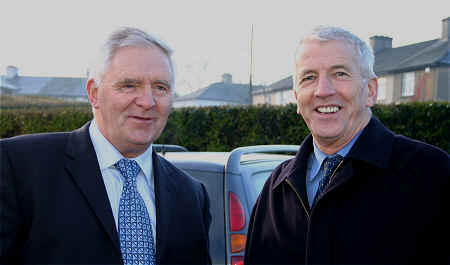 Mick Twomey and Dermot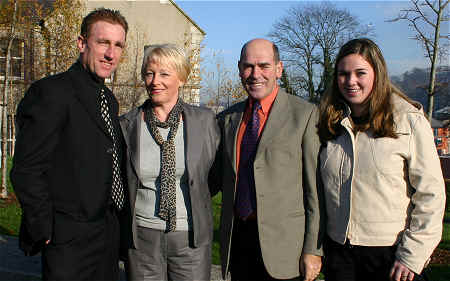 Sean with Linda, Reggie and Elizabeth Kearns.

Photos by Peter Purfield 2003