Last Updated:

20 Oct 2022 - 5:47:43 PM
---
Cycling Ulster host successful Women's Big Day Out


By Ciara O'Shea, Cycling Ireland
17 Oct 2022,


Email this article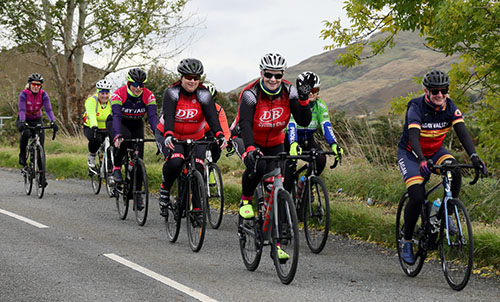 The Women's Cycling Ulster Big Day Out took place at the Tollymore National Outdoor Centre in Co. Down on Saturday, October 15.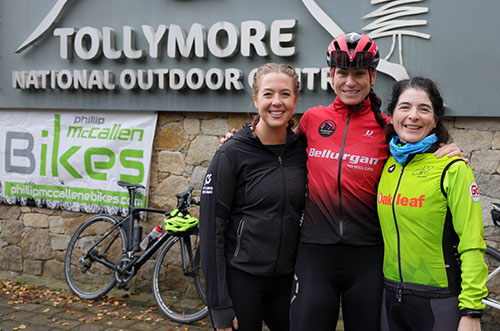 The event was a huge success as over 60 women took part in a range of activities and workshops throughout the day, providing a brilliant opportunity to meet new people, improve their skills and have fun.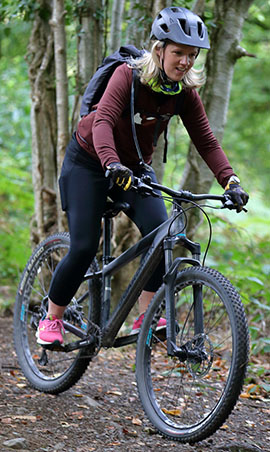 Road and Mountain Bike rides were held in the morning catering for all abilities and were led by experienced ride leaders and coaches including Paralympic champion Eve McCrystal, who led the advanced road group and Philip Mullan of Race Fit MTB with the advanced MTB group.

Cycling Ireland's Women in Sport Officer Elaine Cahill hosted a panel discussion with Eve McCrystal and IT'S NOT A RACE* campaign ambassador Deirdre Quinn, sharing their knowledge and experiences with the whole group after lunch.

In the afternoon, a range of exciting workshops were held, including Trail Side Repairs with Gary McKeegan and Julie Rea, E-Bikes with Philip McCallen, Meet Nukeproof clothing designer, Yoga with Lucie Chenet and Strength and Conditioning with Carla from Fit Her Circle.

All proceeds from The Big Day Out will go to World Bicycle Relief, with £450 raised going to purchase bikes for others in low-income regions.



Speaking after the event, Cycling Ulster Chairperson, Tommy McCague said:

"The Women's Commission Big Day Out was a great celebration of women cyclists in the province.

"I was delighted to see the large spread of participants, ranging from beginner cyclists through to some of those who have been cycling for many years.

"It was great to have multiple international championship medallist, Eve McCrystal in attendance and passing on her advice for developing in the sport. I want to thank her for taking time out of her busy schedule to join us.

"The sponsor of Cycling Ulster's regional hubs, Phillip McCallen was present throughout the day and provided a taster session on E-Bikes which is a new form of cycling that makes our sport more inclusive.

"Cycling Ulster has been supporting initiatives to increase the number of women cyclists in recent years such as the Women on Wheels project and the Big Day Out is another great opportunity for us to build on these efforts.

"There was a tremendous amount of work done from the Women's Commission in delivering this event and I want to particularly commend this year's Chairperson, Lisa White, Julie Rea and Claire Young for bringing this idea to fruition.

"I also want to take this opportunity to thank all of the volunteers, Cycling Ireland, Tollymore Outdoor National Centre and the sponsors for their support.

"All of those who participated in the day's activities are a credit to our sport and I look forward to seeing this event become an annual feature on our calendar and grow further in the coming years."

Well done to everyone involved in organising this event from the Women's Commission of Cycling Ulster and a big thank you to everyone who supported this event.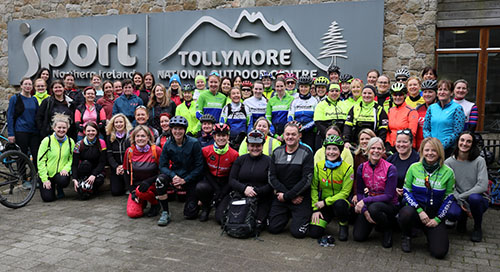 Supporters of the Women's Cycling Ulster Big Day Out:

Philip McCallen Cycles, McKeevers Chemist, See.Sense, Kinetica, White Mountain Biking, Cicli Sport, Madison, Spin 11, Cycle Superstore, Supporting Sport Services, Race Fit MTB, Workwear.